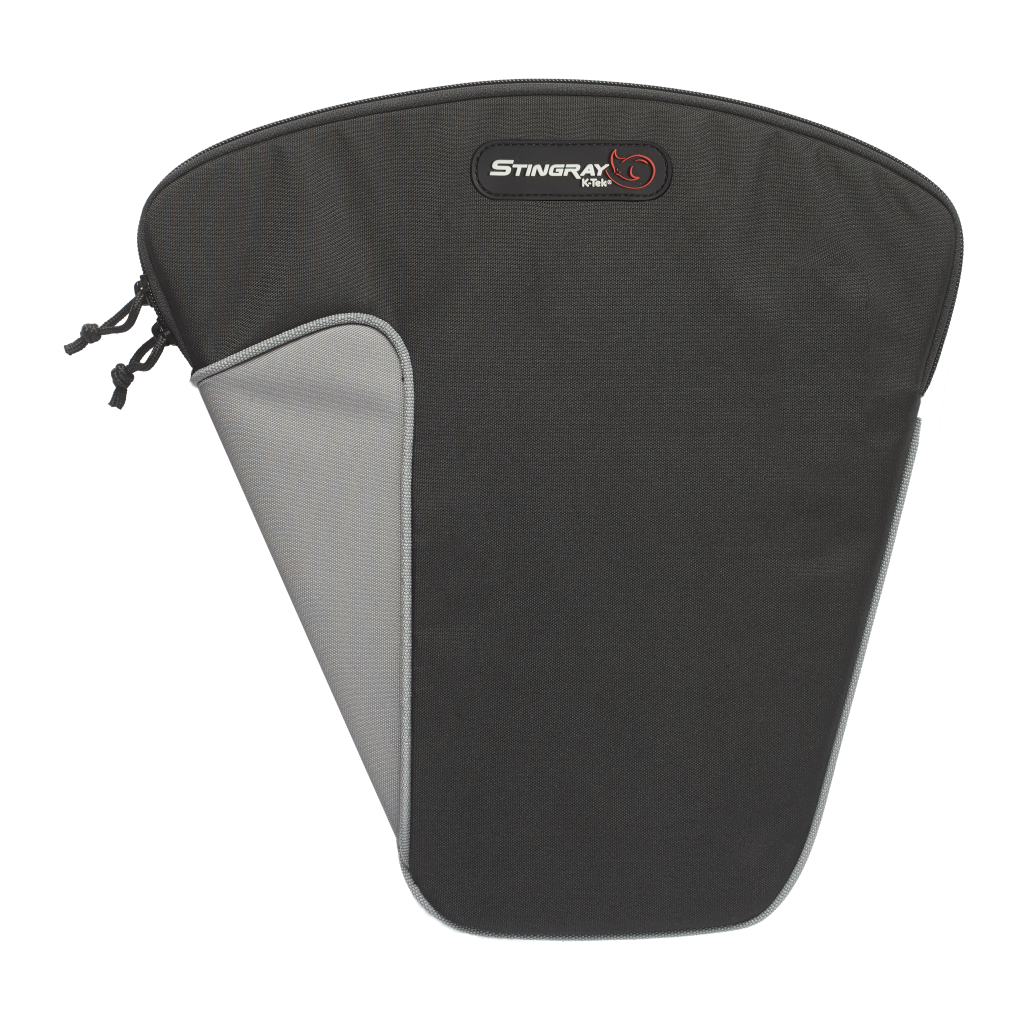 K-Tek's Stingray line now offers the new Antenna Sleeve for directional antennas. These rigid-sided carriers are designed to keep most types of shark fin-style antennas safe and easy to find in the sound kit. Designed to future-proof the owner's investment, the versatile design fits sharkfin antennas from Betso, Lectrosonics, PSC, Sennheiser, WisyCom and Zaxcom, among others.
This flat envelope-style sleeve with a 2-way zipper contours to the fin antenna. Constructed of high strength ballistic nylon with internal semi-rigid panels, the antenna-shaped protector provides sides that measure 15" x 14.5" (38cm x 37cm) at its longest and widest points, with a curved top. Zipped shut, the content is safe inside. A top nylon loop makes it handy to carry, store or attach to sound carts.
This sharkfin bag features a handsome black and grey exterior with easy-grip grey piping and a bright orange-colored cushioned interior.
The new Stingray Antenna Sleeve (Part No.: KSFA1) is listed at $35 each.