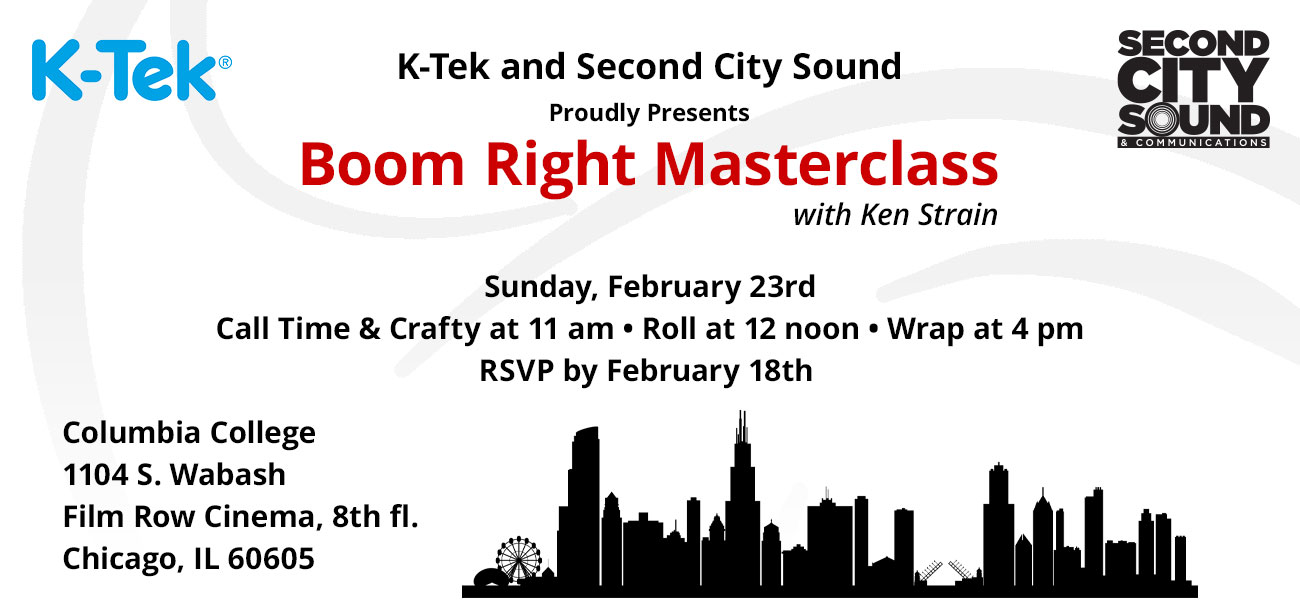 Explore and share ideas on the performance art of Microphone Boom Operating from one of our generations most prolific narrative filmmakers.
Ken Strain has been working since 1993 as a boom operator in Hollywood, California and now lives and works in New York City. He has worked on numerous television series including House MD and Lost, as well as feature films. He now teaches the art and skill of boom operating to the next generation of sound people all over the world. His background in standup comedy keeps the class fun and light, while still very informative.
Credits include House MD and Lost (TV), "Kiss, Kiss, Bang, Bang" and "Identity" (Feature Films)
Sponsored by K-Tek and Second City Sound
Free Admission
Sun, February 23, 2020
11:00 AM – 4:00 PM CST
Call Time & Crafty at 11 am
Roll at 12 noon
Wrap at 4 pm
RSVP by February 18th
Location:
Columbia College Chicago
1104 S Wabash Ave
8th Floor – Film Row Cinema
Chicago, IL 60605
RSVP Now and we hope to see you there.