"Wow" is the first thought that comes to mind when we think about the submissions for the first K-Tek Photo Contest. We got over 120 entries from all over the world and they were all awesome—ranging from humorous to gorgeous to just plain impressive.
It's such an exciting rush to see the gear we build here at our little shop in Southern California out in the world – in action at breathtaking locations—just up the road in Los Angeles, further on to Malibu and across the US and on to Antarctica, Australia, Argentina, Bora Bora and the rest of the alphabet. It's good to know we're sending our Boompoles, Shock mounts, Stingrays and accessories out into the world for exciting adventures.
We're happy and proud to give you the tools to help you on your adventures around the globe. Thank you for sharing your exploits with us. We're so grateful you are part of the extended K-Tek family.
After going through all the pictures multiple times, we can't pick the victors – they're all winners! So, we've selected three submissions to get prizes:
Prize: Stingray Harness (KSHRN2)

Goes to: Chris Walmer: "Golden Gate K-Tek"

Prize: K-Tek Avalon Aluminum Traveler Boompole (KE79CC 6-section, 6'6″ extended, Coiled Cable Bottom Exit)

Goes to: Dirk Stout: "On the set of Bones with my 19-year-old K-Tek"

Prize:K-Tek Avalon Aluminum Boompole (KE60 2-section, 5′ extended, uncabled)

Goes to: Michael Clardy "No Ladder. No Problem. Let me get my K-Tek"
We had such a good time looking at all the pictures, and such a hard time picking out who should get the prizes, we have to add honorable mentions:
Best Selfie (without a stick): Lincoln Morrison "My two K-Tek Booms and Stingray Bag"
Best Parodie/Homage: Michaela Giouard "My Star Wars Boom Op Montage"
Best Funny: Alex Shamku "Baby Boomer"
Most Patriotic: Kevin Bellante "America's Boompole"
We will be contacting everyone shortly via email, so we can send prizes out. Thank you for participating – you made our day(s)!
In the coming weeks we'll be adding the pictures to our website and will post them to facebook.
Thanks,
From all of us @ K-Tek
PS: This was such fun, we will host another photo contest before the end of 2016, so save your good pictures for next time!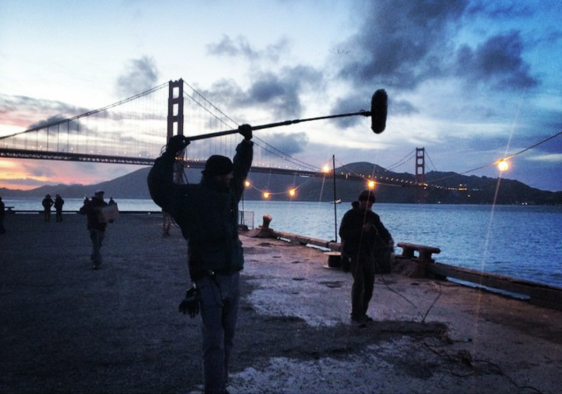 Chris Walmer "Golden Gate K-Tek"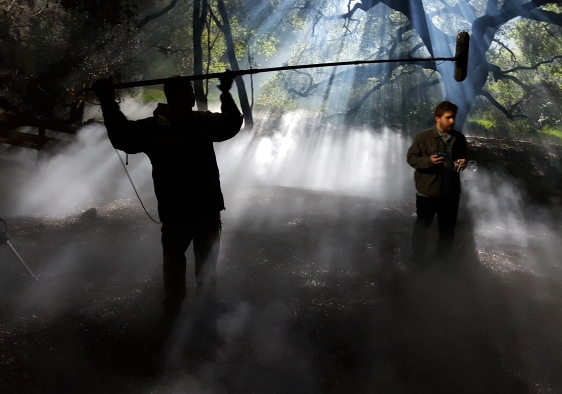 Dirk Stout "On the set of Bones with my 19-year-old K-Tek"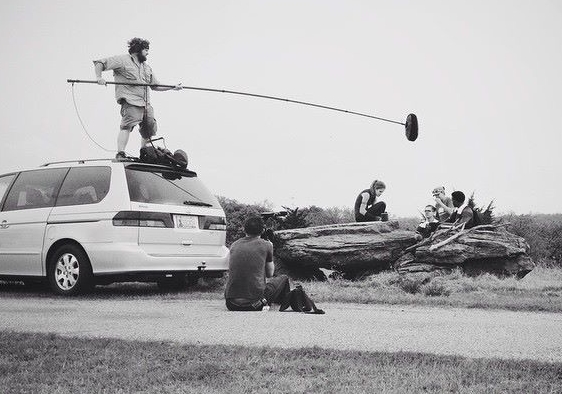 Michael Clardy "No Ladder. No Problem. Let me get my K-Tek"